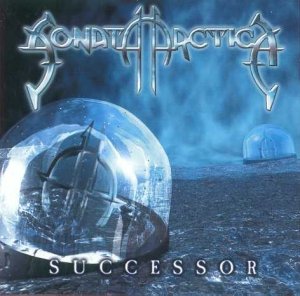 サクセサー
収録曲:
FullMoon (edit)
Still Loving You +
I Want Out ++
San Sebastian
Shy
Replica (live)
My Land (live)
UnOpened (live) *
FullMoon (live) *
8th Commandment (live) **
Letter to Dana (live) **
Kingdom For a Heart(live) ***
+ Scorpions cover
++ Helloween cover
* Japanese bonus track
** French bonus track
*** Argentine/Mexican bonus track. Argentine/Mexican version has also all the other live tracks.
メンバー:
Tony Kakko (Vocals, keyboards)
Jani Liimatainen (Guitars)
Tommy Portimo (Drums)
Janne Kivilahti (Bass)
Mikko Härkin (Keyboards)
追加情報:
Recorded at Tico Tico Studio, by Ahti Kortelainen.
Mixed by Mikko Karmila at Finnvox Studios and mastered by Mika Jussila at Finnvox Studios.
Live tracks performed live June 16th 2000 at Provinssirock Festival, Seinäjoki, Finland.
Live tracks recorded by Yleisradio/RadioMafia