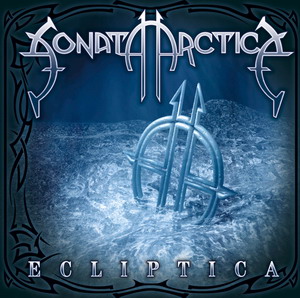 エクリプティカ(リマスター・エディション)
収録曲:
Blank File
My Land
8th Commandment
Replica
Kingdom For a Heart
FullMoon
Letter To Dana
UnOpened
Picturing the Past
Destruction Preventer
Mary-Lou
Letter To Dana (Returned to Sender) *
* Re-recorded track
メンバー:
Tony Kakko (Vocals, keyboards)
Jani Liimatainen (Guitars)
Tommy Portimo (Drums)
Janne Kivilahti (Bass)
追加情報:
Flute on "Letter to Dana" by Raisa Aine
Recorded at Tico Tico Studio, by Ahti Kortelainen.
Music & lyrics by Tony Kakko, except on tracks 3,4 & 9 music by Tony Kakko & Jani Liimatainen.
Letter to Dana (Returned to Sender) arranged, recorded, and performed by Tony Kakko at Kakkoslaatu Studio, mixed by Ahti Kortelainen at Tico-Tico
Studio.
Landscape engineering by Tero Junkkila. Logo & Tribal Convictions: ToxicAngel.